SPX Series Center Control Rider capacity 6,000-8,000 lb.
Exceptional operator comfort and control, longer run times from every battery charge, ease of maintenance and unmatched reliability that comes standard on UniCarriers forklifts. Easily operates in wet, cold environments and coolers and freezers down to -20°F (-28.9°C).
Click here for more information.
| | | | | | |
| --- | --- | --- | --- | --- | --- |
| Model | Basic Capacity (lbs) | Maximum Fork Height ² | Voltage (or Fuel Type) | Chassis Width (in) | Chassis Height (in) ¹ |
| SPX60B | 6,000 | 9.25 | 24 | 35.1 | 56.9 |
| SPX80B | 8,000 | 9.25 | 24 | 35.1 | 56.9 |
| SPXE60 | 6,000 | 9.25 | 24 | 35.1 | 56.9 |
| SPXE80 | 8,000 | 9.25 | 24 | 35.1 | 56.9 |
features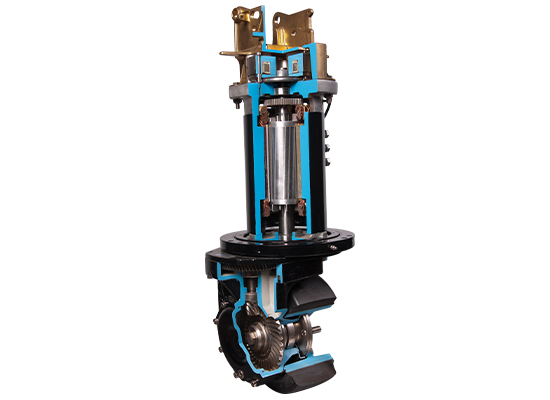 Our AC Motor Does More For Less
Greater torque and faster speeds are only the beginning of what our proven 5.2 HP brushless AC drive motor delivers. This 24 Volt system features enhanced thermal capabilities and delivers consistent power during normal battery discharge, while using less energy per cycle. The result?  Consistent performance shift after shift, with longer run times between charging. Since easier maintenance is a key to greater reliability, our high-performance AC Motor is mounted vertically for better heat dissipation and ease of service.
WET, DRY, HOT OR COLD OUR SEALED SYSTEMS CAN DO IT ALL
With the SPX, one truck can do it all — moving from coolers and freezers to dry ambient environments where condensation can occur.  As a safeguard, all of our pallet trucks are equipped with sealed switches, an epoxy coated control board, IP65 rated sealed controller, and sealed steer race — all housed within our rugged frame that's protected by a durable powder coat paint finish. Add in our other features like AC motor control, thermal cut back and onboard self-diagnostics, and you have one very versatile machine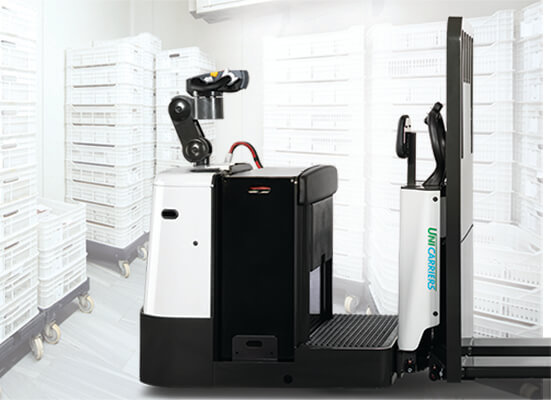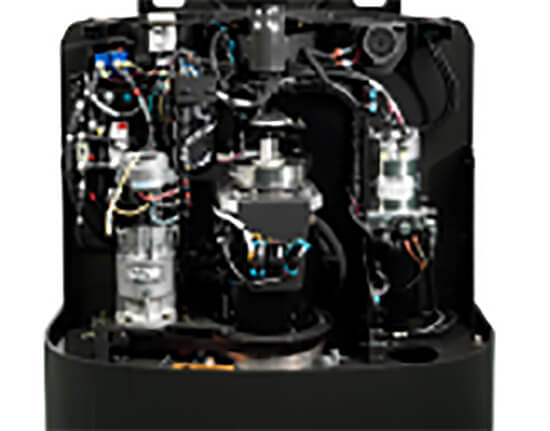 PROTECTION OF KEY COMPONENTS
Unique steer race and enclosed frame design help keep major components protected — including drive motor, controller and hydraulic system — resulting in less maintenance and longer life.
UP YOUR UPTIME
Your operation can't shut down or slow down because of the equipment you use. That's why our pallet trucks are designed to deliver maximum uptime. From the tips of the forks to the switches on the handle, our trucks are engineered to do more, withstand more, and deliver more, every day. Unlike competitive equipment, our standard pallet trucks can operate in all environments, moving swiftly and reliably from coolers and freezers down to -20 degrees F (-28.9 degrees C) to dry ambient environments. The temperatures in your operation may vary, but the quality and reliability of our pallet trucks never do.